Advanced Analytics, Analytics, Australia, Banking, Business Analytics, Campaign Management, CRM, Customer Analytics, Customer Focus, Customer Intelligence, Customer Loyalty, Customer Relationship Management, Customer Retention, Data Analytics, Financial Services, Loyalty, Strategy, Value Innovation
From CRM to CMR : A new way of banking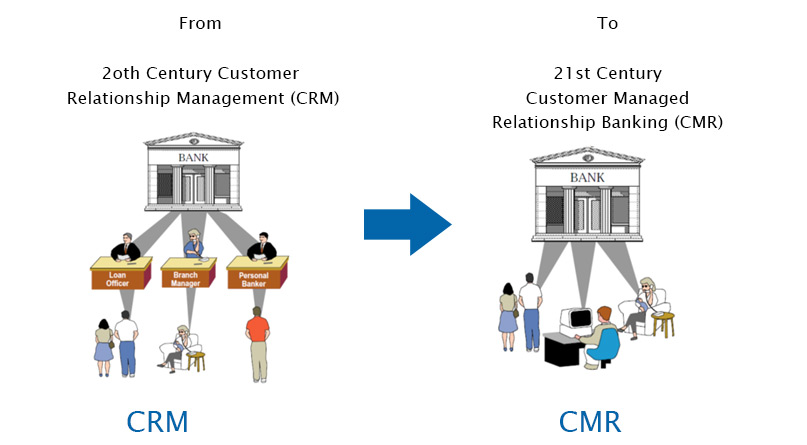 Customer Managed Relationship is going to be the new way of banking in the 21st century. Can you see your bank moving to the 21st century or is it still living in the 20th century?
Marketing From The Inside With "In-House CMR"
…Customer-Managed Relationship Banking
Selling more products and services to your existing customers, employees, shareholders, and affiliate company customers is the most productive, cost-efficient answer to achieving long-term marketing success!
Deliver a higher level of satisfaction by rewarding customer,  employee, and shareholder loyalty… and motivate your own family to become your in-house sales force…for a lifetime!
Here is how CMR is evolving in today's day and age.
A concept or a reality??
Shailendra