Top Ten Analytics and Data Science Books (2020)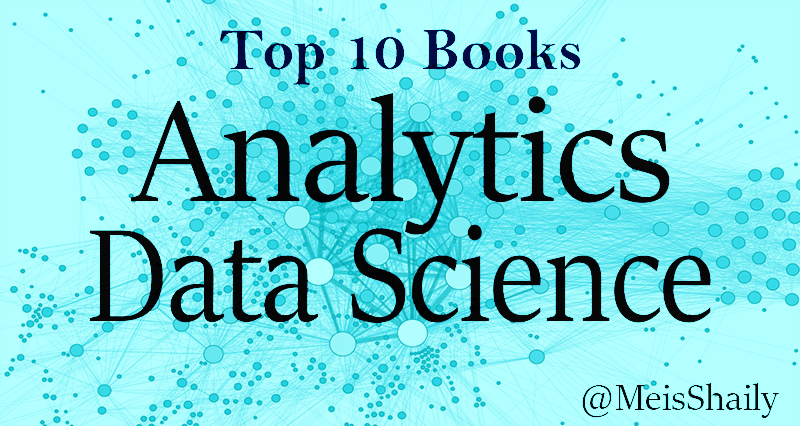 Its not about collecting data but what you do with it! 
A list of great books is always helpful even if it is Analytics and Data Science. Many times, I have been asked about the difference between the Analytics and Data Science along with the value that can be created through the two streams. There is lot of confusion and misconceptions around Analytics and Data Science. The journey starts from Data Collection to Descriptive Analytics to Predictive Analytics. Data Science is a culmination of all of these streams. Though, most of this is described with examples in my own Amazon Bestselling book: Making Money Out of Data

I thought, it will be a great idea to put together a set of resources that can benefit not only the beginners but also the experienced professionals in 2020.
So, here are two groups of some great books on Analytics and Data Science:
Analytics Books
---
Data Science Books
---
Hope these resources are helpful and can help in the data analytics journey as it is very relevant in today's day and age when everything is being digitized and going online. Thus, creating large volumes of data.
Now, I'd like to hear from you.
Let me know in the comments section which is your favorite Analytics and / or Data Science Book . Also, please share this blog with your network on social media and follow me on:
Twitter: @meisshaily
and
subscribe to my Youtube channel: ShailendraKumarS to hear from senior leaders in the Analytics / Data Science industry.
On another note, saw this great offer from NordVPN, which looks like a great value and may be of interest: